Training Course For Coating Inspectors With Certification By FROSIO
Course created according to the FROSIO curriculum defined by the FROSIO Council. The 80-hour training with both theoretical and practical exams is a natural career progression for anyone with a successfully completed apprenticeship or for anyone with appropriate experience in anti-corrosion work.
Paint-Inspector.Com will provide you with the best possible training to successfully pass the theoretical and practical exam.
WE NOW OFFER ONLINE FROSIO TRAINING WITH ONLY 5 DAYS IN THE CLASS!
Participants
The course is mainly for individuals who already have experience within the field of surface preparation and who are aiming at certification as inspectors, QA/QC and surface pre-treatment specialists. This means they need to work directly connected to pre-treatment of metallic surface, application of paint and other coatings for corrosion prevention and the inspection of such work. The course will give the participants both theoretical and practical training.
Instructors
Richard van der Wal
Richard is experienced professional with 25+ years experience in Coating and Corrosion Industry. He gained his outstanding experiences during years spent in P&O Nedlloyd, Carmar B.V. and as senior coating advisor in Hempel Coatings. In 2006 he established his own inspection company Paint-Inspector.Com.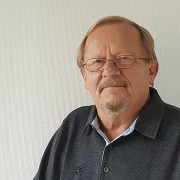 Henning Olsen
Henning has more than 45 years of experience in the paint industry dealing with R&D, customer support and technical training. Most recently, he worked as a technical service manager, senior training consultant and technical training manager at Hempel.
Over the last 20 years, he has trained more than 3000 technical and sales personnel inside Hempel, and more than 600 Frosio students worldwide.
With his help, we will provide you with the highest quality of training.
Content
Materials and design
Corrosion
Surface/Substrates for paints and coatings
Environment
Paints and Coatings
Requirements for execution of work
Standards, specifications, procedures
Inspection work, the role of the inspector
Health, Environments, safety
Online pre-course
With the purchase of the course, each attendee will receive access to our online pre-course covering the Frosio content including practice test questions, which may increase the chance of passing the exam.
Select available course
Liverpool, United Kingdom
January 18 - 22, 2021
4,000 EUR
ONLINE FROSIO PREP COURSE
It's up to you when you will start
1,000 EUR
ONLINE FROSIO PREP COURSE - SECTIONS
It's up to you when you will start
125 EUR/ SECTION