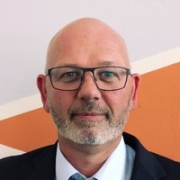 Richard van der Wal
CEO and instructor at Paint-Inspector.Com
FROSIO Level III
English, Dutch
Richard is experienced professional with 25+ years experience in Coating and Corrosion Industry.
He gained his outstanding experiences during years spent in P&O Nedlloyd, Carmar B.V. and as senior coating advisor in Hempel Coatings.
In 2012 he established his own company Paint-Inspector.Com, which is focusing on inspections, education and recruitment.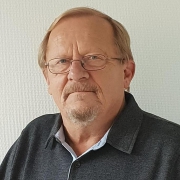 Henning Olsen
Instructor at Paint-Inspector.Com
FROSIO Level III
English, Danish
Henning has more than 45 years of experience in the paint industry dealing with R&D, customer support and technical training. Most recently, he worked as a technical service manager, senior training consultant and technical training manager at Hempel Coatings.
Over the last 20 years, he has trained more than 3000 technical and sales personnel inside Hempel, and more than 600 Frosio students worldwide.
(With his help, we will provide you with the highest quality of training.)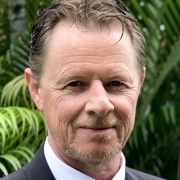 Reinder J. Geertsma
Manager at America's Paint-Inspector.Com
FROSIO Level III (CV1A-Coating Technology Resins (Dutch), CV1B-Coating Technology Pigments (Dutch), Corrosion Technology)
English, Dutch, Spanish, Portuguese, German
After his study in Coating Technology, Reinder commenced his career working in R&D departments of several coating manufacturers in the Netherlands.
Since 1993, he owns his own independent company as a Senior Coating Consultant and has managed numerous projects in the field, especially in the maritime sector.
His technical knowledge and extensive field experience is a great asset to our team of instructors.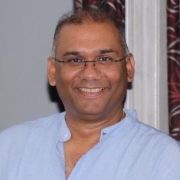 Ravindra Karambelkar
Manager at India's Paint-Inspector.Com
FROSIO Level III, NACE Level 3, SSPC Level 2
English, Hindi, Marathi
Experienced professional with 25+ years of vast experience ranging from Printing Ink Industry, Decorative & Industrial Coatings, Marine Coatings and Coating Equipments.
Started career with Printing Ink Industry and then shifted to Industrial Coatings to Equipment and to Marine Coatings Inspector. Thorough knowledge of marine coatings application, inspection and assessment helps in during inspections and training. Worked in all South Korean Shipyards which are giants in the shipbuilding industry. Worked in Vietnam, Singapore and China as Marine Coatings Inspector and also as Coatings surveyor for RINA class.
Our great qualified colleague in Asia, especially for India and the surrounding areas.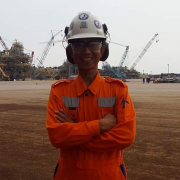 Ismail Farghani
Manager at Indonesia's Paint-Inspector.Com
Frosio Level III, NACE Level 2, Icorr (Insulation/PFP) L2, CSWIP 3.0, IRATA L1
English, Indonesian
A multi-skilled, reliable, and thorough Painting/Welding/Insulation & PFP/NDT and Rope access Inspection.
Professional experience 
± 10
 Years within Oil and Gas, Oil refinery, Petrochemical, Pipeline, Mining (Onshore & Offshore).
Our great qualified colleague in Asia, especially for Indonesia and the surrounding areas.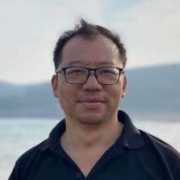 Jeff Ge Yuanfeng
Manager at China's Paint-Inspector.Com
NACE 2
English, Chinese
20 years of experience in the coating industry, including 18 years as the coating inspector, supervisor, and team leader of the owner's companies. Involved in a variety of ships' newbuilding and repairing, onshore and offshore projects, PC, and also working on coating training and consulting.
He is responsible for PIC China mainland's operation, market development, and FROSIO training.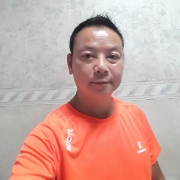 Eric Ho
Manager at Hong Kong and China's Paint-Inspector.Com
ICAS Level I
English, Cantonese, Mandarin/Putonghua
Professional experience ± 20 Years in paint Advisor & sales in well-known companies like Jotun, Nippon Paint, Sigma, Ecoshield, etc. and as a freelance inspector. 
Our great qualified colleague in Hong Kong and around areas in China.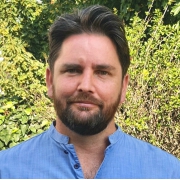 Kevin Richardson
Manager at South Africa's Paint-Inspector.Com
NACE Level 3, FROSIO Level 3
English, Afrikaans
Professional experience 20+ years in the industry. The experience includes coating material support and supply (Jotun), corrosion related training management and lecturing (CorrISA) and application equipment support and supply (Storm). Currently with his company Alike Africa he is promoting corrosion related training with PIC, doing inspections as well as consulting.  
His studies include 'Community Development', 'Training and Development Management', "FROSIO Surface Treatment Inspection", 'NACE Coating Inspector Program', 'SSPC Train the Painter - Approved Trainer' and others. 
Our qualified colleague in South Africa and the surrounding areas.